FAQ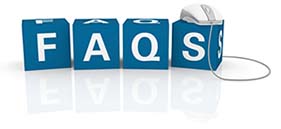 Q: My laptop won't connect to the internet, why is that?
A: First, have you tried connecting anywhere else; such as McDonalds, a public library, Starbucks, etc. They all offer Free Wireless capabilities. If you haven't we recommend trying that to see if you can connect there.
If your laptop does connect there then that means there is an issue with your home connection and we recommend calling your internet service provider (Cox, Comcast, Verizon, etc) for further assistance with your internet connection.
If your laptop does not connect at one of those locations then we suggest you bring it in to our shop for a free diagnosis as to what could be causing the issue with your connectivity.
Q: A number popped up on my computer and I called it and the person on the other line said to pay them hundreds of dollars, what do I do?

A: If you did pay the money:
Call your bank/credit card company and immediately try to make sure the purchase gets cancelled.
Bring your computer in for a free diagnostic so that we can examine the damage done and talk about what steps we can take to fix it.
If you did not pay the money:
We recommend bringing the computer by for a no-obligation diagnosis to have us at least check it over to make sure no damage was done.
Q: How fast is your turn around time?
A: That depends on the extensiveness of the issue you are having, HOWEVER, most problems we resolve in no more than 24 hours. Often same day service depending on how busy we are and what time you bring it in.
Q: Do I need to make an appointment?
A: Not at all. It's first come first serve here. You walk in and someone will almost immediately greet you and assist you with whatever issue(s) you are having.
Q: Should I upgrade to Windows 10?

A: There are several recommendations:
Windows 7 Users – We recommened staying with Windows 7. It's a lot more user friendly and overall a better operating system
Windows 8/8.1 User s – We highly suggest you upgrade your computer to Windows 10. The system is a lot like Windows 7 and so it's a lot easier to learn/use. Windows 8/8.1 has a lot of problems that Microsoft will not be fixing.
Windows XP/Windows Vista – These operating systems are no longer supported by Microsoft and so we are not able to work on these systems unless we take them up to at least Windows 7. It would cost you the same to go to Windows 10 as it would Windows 7 so we suggest staying with Windows 7 if you're going to upgrade it anyway. It may also be in your best interest, monetarily, to replace the computer.
Q: My laptop stopped turning on, what can I do?

A: If Your Battery is Removable:
Disconnect charger/power cable (if plugged in)
Disconnect Battery
Hold Power Button for 30 seconds
Reconnect Battery
Reconnect Charger
Push power button
If it does not turn on then you may bring it by our store/shop for a free diagnosis.
If your Battery is Not Removable:
Bring the computer to our store/shop for a free diagnosis.
Q: Do you also sell computers?

A: Yes, we sell lots of new and refurbished desktops and laptops.
New and Refurbished Laptops, Desktops, All-In-Ones, as well as many other computer accessories.
New and Refubished Macbook Pro Laptops, iMacs and Mac Minis
All of our Refurbished machines we run through the same quality checklist as the new machines and we refuse to sell any that do not pass our very high standards. Most of our refurbished commerical-grade laptops carry a 2 year warranty.